Cultivating Body Wisdom to Address Racism
InterPlay and Race: Waking Up White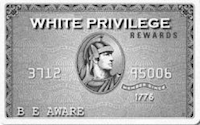 Takoma Park, MD
8 Fridays, 3:30-5pm, October 27 to Dec. 15, 2017
We will use InterPlay forms to tap into embodied knowing about whiteness, white privilege, and the pursuit of racial equity and racial healing. We will use movement, stories, singing, stillness, and being part of the "group body" to loosen up some of the constrictions that keep us from showing up in healthier ways for "the race dance" in our communities and the larger society. The class will be structured around reading Debby Irving's book, Waking Up White and Finding Myself in the Story of Race. InterPlay helps reintegrate body, mind, heart, and spirit, and it's for every body. The forms are simple, accessible, yet surprisingly profound. No prior InterPlay or dance experience needed. There will be an accountability structure w/ InterPlay leaders of color.
Cost:

$200-$300 sliding scale
Registration/Information:

To register please contact Katrina Browne at kbrowne@tracesofthetrade.org. Scholarships & work study can be explored.

Leaders

Katrina Browne

Katrina is the producer/director of "Traces of the Trade: A Story from the Deep North," an Emmy-nominated documentary (PBS/POV: 2008) that follows her family as they uncover the role of their Rhode Island ancestors – and the North more broadly – in the transatlantic slave trade, and as they grapple with racism and white privilege today. She works as a speaker, facilitator, and trainer in schools, churches, museums, conferences, and workplaces around the U.S. and overseas. She focuses especially on "racialized emotions" and how to engage white folks.

She is excited to be bringing her dancer self together with her race work. She is among the InterPlay leaders who are co-conspiring to use InterPlay tools for racial awareness and healing. Katrina leads whiteness workshops as well as interracial workshops, within an InterPlay framework, and also in collaboration with Afro Flow Yoga, and with the Dance Exchange. Katrina has been a certified InterPlay leader since 1998. She serves on the DC InterPlay board.