InterPlay Sundays
Opening the Playful Heart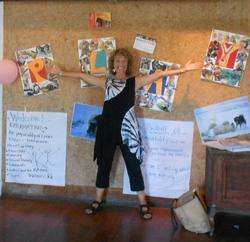 Concord, MA
Sundays, 3:30-5:30pm, on January 20, February 10, March 17, May 12, and June 23.
Playfulness creates opportunities for grace and ease expanding our capacity for healing and wellness. Come infuse yourself with a refreshing dose of resilience and creativity with the simple forms of InterPlay. Foster connections, create community and nurture your soul.
A Play Filled Heart is inspirited and present. Cynthia Winton-Henry writes that the playful heart evokes spontaneity, wonder, curiosity refined concentration and unconditional regard. Nourish your heart in the company of other body spirits.
We'll welcome guest leaders for some of our sessions.
Cost:

$20 per session.
Registration/Information:

DirkjeLegerstee@gmail.com

Venue
51 Walden
51 Walden ST
Concord, MA 01742
Ample street parking is nearby and you can find town parking lots nearby if you look on google maps.
Leaders
Dirkje Legerstee
Rev. Dr. Dirkje Legerstee has served local churches in the Massachusetts Conference of the United Church of Christ for 27 years. She is currently an Intentional Interim Minister and a Resident Ministerial Practitioner at Andover Newton Theological School, working with student ministers. She is a retreat leader, a workshop facilitator, and recently served as Ritualist and Environmentalist for Cultivating Compassion by Spiritual Directors International. Dirkje has been an active InterPlayer for over a decade engaging with play as a spiritual practice. She lives in Westford, MA with her husband Steve.