InterPlay for JOY
Planting Seeds of Joy – An InterPlay Experiental Playshop
Plant Joy - the InterPlay Way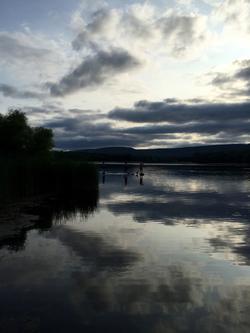 Bangor, PA
Friday,March 15, 2019, 6:30 PM until Sunday, March 17, 2019, 1PM
Joy is guaranteed to grow whenever we engage all of ourselves in present moment connection. Coming out of Winter's deep den we will explore the planting of seeds for the season ahead. Spring arrives first inside our bodies and our minds as we spend time listening to our body wisdom and exploring new ways to reclaim our joy, creativity, and inner authority. Through the easily accessible, inclusive forms and practices of InterPlay, we will play deep and wide, begin to till the soil of our beings, and find some rich compost to grow our true authentic expression. Our time together will include, ritual, writing, movement, song, stillness, and surprise!
Cost:

$425.00
Registration/Information:

Kirkridge Retreat Center 610-588-1793

Venue
Kirkridge
2495 Fox Gap Road
Bangor, PA 18013
Kirkridge is a retreat center located on a ridge of the beautiful Kittatinny Ridge of Northeast Pennsylvania, overlooking the Delaware Valley. For the past 75 years, they have served a wide community of people of good faith, no faith, and interfaith – and providing safe harbor to all.
Leaders
Anita Bondi
Anita discovered InterPlay during her senior year at East Stroudsburg University in 1986. Almost a decade later, when her dance injuries threatened to end her movement career, she came back to improvisation and became a certified InterPlay leader. It saved her life and that is the truth! It has opened up doors and windows that she would have never seen. All of this has led her to the creation of The InterPlay Inspiration Deck. The deck was released in 2009 and consists of 22 of the principles and practices of InterPlay brought to life with stories, colors and symbols. It is a great tool for seasoned InterPlayers, as well as an easy , delightful introduction to InterPlay for anyone else! http://www.anitabondidesigns.com