Celebrate
InterPlay's 30th Anniversary!
InterPlay turns 30 years old!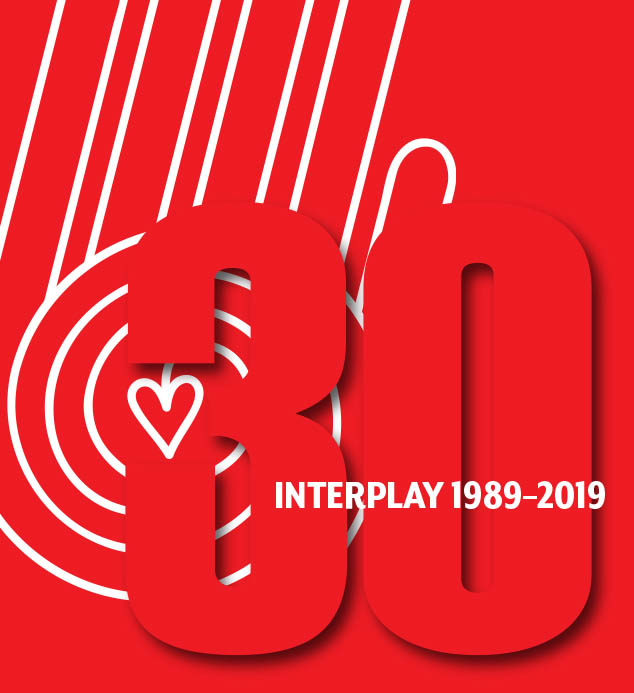 InterPlay began in the fall of 1989, so for the next year we will be celebrating its 30th year and creating a strong foundation for the next 30 years through a special campaign to raise $300,000.

The campaign includes three primary goals: Leadership Development, Shifting the Organization, and Caring for InterPlayce
Leadership Development
Invest in and encourage talented and creative leaders who will share the body-wise tools of InterPlay to strengthen new communities, build a racially equitable and intergenerational future, and imagine new possibilities. The proposed goal of $65,000 will support scholarships, training and mentoring.
Shifting the Organization
Create a new organizational structure, including both new and expanded positions, over a period of three years as InterPlay co-founders Cynthia Winton-Henry and Phil Porter shift their involvement as directors to new roles as consultants and wisdom-sharers. The proposed goal of $155,000 will allow for the "new" to come into being while still fully supporting Cynthia and Phil as the transition takes place.
Caring for InterPlayce
Strengthen InterPlayce in downtown Oakland as a strong administrative center, artistic hub for the world-wide InterPlay movement, and valuable investment for the future. The proposed goal of $80,000 will allow us to repair the roof, install new heating in the studio and invest in other building improvements.
The amounts we have described here are approximate, to give us the flexibility to use resources in the most responsible way as plans develop.
Making a pledge or contribution
We invite you to make a one-time gift, a yearly gift for up to 3 years, or a monthly contribution over time. We encourage you to consider how powerful an incremental, longterm gift might be! You can fill out a 30th Anniversary Pledge Form online.

Check Out the Campaign's Progress
As of July 23, 2020, we have raised $232,596 thanks to gifts from throughout the InterPlay community and beyond.

If you want to receive the daily prompts email Agnotti to get on her list.
Read more about the 30-Day Challenge...
Watch for more news about how we will be celebrating and for ways you can be involved!