Cynthia and Phil share their organizing wisdom
Body-Wise Groups: Leadership, Organization, Collaboration, Manifestation
What do you want to create?
Phil Porter
and
Cynthia Winton-Henry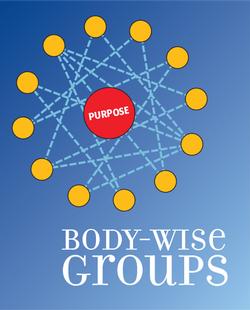 ONLINE
May 7 & 8, 2021 • Friday 4-6 pm PT & Saturday 9 am - noon & 1:30-3:30 pm PT
InterPlay co-founders Cynthia Winton-Henry and Phil Porter share some of the body wisdom that has shaped their approach to creating and sustaining InterPlay. What are the ways to do the "behind the scenes" work that reflect the values of InterPlay and are also effective, efficient, and inclusive?
They will reflect on their creative relationship—its significant advantages, its challenges, and the mysteries of a good collaboration. They will share the personal experiences that led them to structures that dance between individual agency and group cooperation.
They will use InterPlay forms to demonstrate different models for following and leading and share ideas about the various aspects of "power"—agency, authority, autonomy, and responsibility.
They will talk about InterPlay as both an organization and a movement and share the deep dark secrets about how decisions are made. They will warn of some of the challenges that an organization might face as co-founders move "off-stage" and celebrate some of the possibilities that might present themselves in that change.
This event will include a fair amount of presentation, but also small group reflection and play. It will be an opportunity to hear from Cynthia and Phil about their experiences and have participants reflect on their own experiences and beliefs about organization and related topics.
Cost:

$75–125 sliding scale. No one turned away for lack of funds.
Registration/Information:

Use the payment button above for registration and payment. For info email phil@interplay.org.

Leaders

Phil Porter

Phil is one of the founders of InterPlay. He is a teacher, performer, writer, and organizer. With Cynthia Winton-Henry he is the co-founder of WING IT! Performance Ensemble, and has written several books, some in collaboration with Cynthia, including Having It All: Body, Mind, Heart & Spirit Together Again at Last and The Slightly Mad Rantings of a Body Intellectual Part One. Phil is particularly interested in the use of InterPlay in organizational life, and believes that InterPlay can be a powerful tool to create communities of diversity and peace.

Cynthia Winton-Henry

Cynthia Winton-Henry, co-founder of InterPlay with Phil Porter, has researched "what the body wants" in the arts, in jails, shelters, slums, hospitals, churches, businesses, classrooms, doctoral programs in theology and the arts, and in multicultural education. She develops somatic curriculums to address racism, leadership for the Earth, and spiritual intelligence with an eye to supporting millennials. A featured speaker on the Body Intelligence Summit and a keynoter at conferences, Cynthia is the author of What the Body Wants, Having It All: Body, Mind, Heart & Spirit Together Again at Last; Dance - A Sacred Art: Discovering the Joy of Movement as Spiritual Practice; and Chasing the Dance of Life: A Faith Journey. Currently writing on Body Wisdom and Social Justice and on "Ensoulment," she coaches leaders seeking spiritual intelligence for our time at cynthiawinton-henry.com.