Into the Future
International Week of InterPlay 2021
Sat, Oct 2 – Sun, Oct 10, 2021



A week of free InterPlay with an invitation to support a movement rooted in the collective body wisdom.

Online and In-Person Events!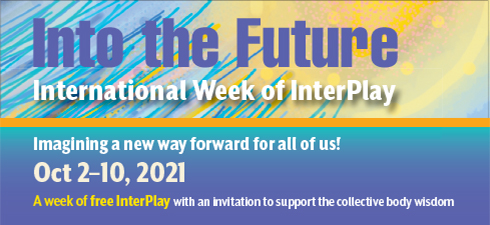 Celebration, connection, and fundraising on behalf of InterPlay
Free classes and events will be offered over the course of more than a week originating from all over the place! Come and play! Hear the exciting story of InterPlay and consider joining the Giving Wings Circle to help provide long-term support for the movement!
Details to come!
Register here to get all the news about classes being offered as well as Zoom links.