Enter the Living Torah
InterPlay Torah Study
Play & Pray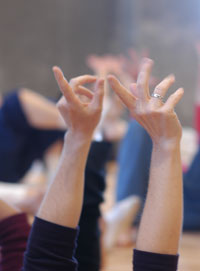 Portland, OR
Second Fridays starting September 2015. Write for details!
We'll start with a word, phrase, or story/image from the weekly Parshah, discover the themes, and explore how they resonate in our own lives.
Cost:

Donation
Registration/Information:

cassandra@ukemama.com

Venue
Studio Beit Zusha
Portland, OR
Leaders
Cassandra Sagan
Cassandra Sagan is a Maggid, Jewish storyteller/teacher/preacher, and a designated Leitz Kadosh, Holy Clown. She is a poet, singer/songwriter, performer, and InterPlay Leader who has worked with adults and children for over 25 years helping them to access their full creative brilliance.