Celebrating 25 years
InterPlay Free FUNdraising Brunch
Join Cynthia and Phil at First Church Berkeley
Phil Porter
and
Cynthia Winton-Henry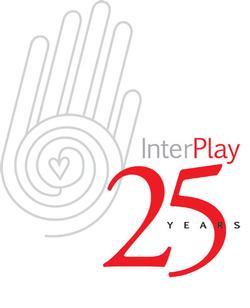 Berkeley, CA
Saturday, October 25, 2014 • 10:30 am
This event will be LIVE STREAMED online. Watch from anywhere in the world on October 25!
Come celebrate 25 years of InterPlay at the free FUNdraising Brunch on Saturday, October 25, 2014 at 10:30 am. In 1989, co-founders Cynthia Winton-Henry and Phil Porter began shaping ideas and practices that would reunite body and spirit. And now, 25 years later, InterPlay has shown up in over 60 cities on six continents.
Come celebrate the impressive past and be part of the exciting future of this movement that is releasing the wisdom of the body in individuals and groups of all shapes and sizes.
Free food, entertainment, inspiration and honoring will be included and we're hoping to hook up to InterPlay communities gathered to celebrate with us across the country through magical internet connections!
We will also be kicking off a special campaign to train and support new generations of InterPlay leaders.
Call the office at 510/465-2797 to reserve your spot or register online…
Cost:

FREE!
Registration/Information:

Call the InterPlay office at 510/465-2797 to reserve a spot or register online using the link above.

Venue
First Church Berkeley, UCC
2345 Channing Way
Berkeley, CA 94704
First Church Berkeley is on the south side of the UC Berkeley campus just a block west of Telegraph Avenue. It faces Dana Street between Channing Way and Durant Avenue. It is about 6 blocks from the downtown Berkeley BART Station and right near several bus lines.
Leaders
Phil Porter
Phil is one of the founders of InterPlay. He is a teacher, performer, writer, and organizer. With Cynthia Winton-Henry he is the co-founder of WING IT! Performance Ensemble, and has written several books, some in collaboration with Cynthia, including Having It All: Body, Mind, Heart & Spirit Together Again at Last and The Slightly Mad Rantings of a Body Intellectual Part One. Phil is particularly interested in the use of InterPlay in organizational life, and believes that InterPlay can be a powerful tool to create communities of diversity and peace.
Cynthia Winton-Henry
Cynthia Winton-Henry, co-founder of InterPlay with Phil Porter, has researched "what the body wants" in the arts, in jails, shelters, slums, hospitals, churches, businesses, classrooms, doctoral programs in theology and the arts, and in multicultural education. She develops somatic curriculums to address racism, leadership for the Earth, and spiritual intelligence with an eye to supporting millennials. A featured speaker on the Body Intelligence Summit and a keynoter at conferences, Cynthia is the author of What the Body Wants, Having It All: Body, Mind, Heart & Spirit Together Again at Last, Dance: A Sacred Art: Discovering the Joy of Movement as Spiritual Practice, and Chasing the Dance of Life: A Faith Journey,. Currently writing on Body Wisdom and Social Justice and on "Ensoulment," she coaches leaders seeking spiritual intelligence for our time at cynthiawinton-henry.com.