Create, Play, Refresh! (CPR)
Ignite your spark and refresh yourself.
TraceyJoy Miller
and
Diana Trotter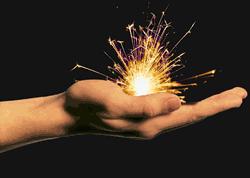 Seattle, WA
Saturday, June 22, 2019 :: 9:30am - 12:30pm
Join as we playfully explore standing in our Inner Authority with silliness and reverence.
InterPlay provides a "Sanctuary of Expression" where we invite ourselves to indulge our human birthrights of expression through our movement, stillness, stories, voice and community.
When we play together, we ignite our inner spark. When our inner spark is ignited and glowing, we effortlessly offer our gifts to the world. We feel at ease in ourselves and we rest in our own innate wisdom. Our relationships flow more easily and we are guided by our inner strength.?
Come move at the speed of your body and find out how InterPlay might refresh your body and spirit and playfully infuse your day to day life with your inner wisdom.
Cost:

$75 per person. If cost is prohibitive, contact TraceyJoy to discuss sliding scale.
Registration/Information:

RSVP preferred and Drop-ins Welcome. Contact TraceyJoy: 360 / 941-8231, traceyjoy.miller@gmail.com

Venue
Queen Anne Christian Church
1316 3rd Ave W & W Lee St
Seattle, WA 98119
Neighborhood parking. Along 3rd Ave W there is a single door entrance with a stained glass window beside it. Come in that door and go up the stairs and through the double doors to the Fellowship Hall. Wear layers!
Leaders
TraceyJoy Miller
TraceyJoy has been InterPlaying since 1999. She discovered InterPlay in the Twin Cities, spent 3 years in Oakland where she trained as an InterPlay Leader, and has been playing in the Seattle area since 2011. Since her 20's she has studied and applied a variety of approaches to accessing the wisdom of her body and healing. And, she loves supporting others to do the same. She spent many years committed to working on herself; working to become "good enough". Thankfully InterPlay has brought a balance of levity, playfulness, and community to her life long, sincere explorations as a human being. She considers herself a "Recovering Serious Person".
Diana Trotter
Diana is a freelance theatre artist based in Seattle WA. An award-winning director, Diana specializes in InterPlay for Performance, and has taught classes and workshops in Performance Techniques, InterPlay Storytelling and Speech-making, and InterPlay for Personal Discovery. She is a gifted InterPlay story-teller who performs Big Body Stories wherever the opportunity presents itself.