Change your practice and change your world!
Life Practice Program in Oakland
Learn the core elements of the InterPlay system
Coke Tani
and
John Diller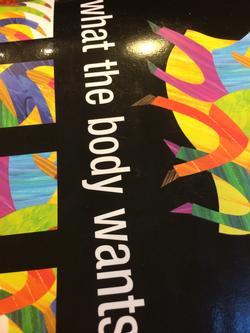 Oakland, CA
Fridays–Sundays • June 10–12, July 15-17, Aug 26–28, Sep 23–25, Oct 14–16, 2016
Wise and playful InterPlay leaders, Coke Tani and John Diller, will lead the InterPlay Life Practice Program beginning in June 2016. Watch for dates to come! Learn the tools and practices that have changed lives around the world!
Experience directly the value of creativity, playful physicality, and open and accepting connections. Take this year to claim your right to play in life-changing and deep ways by attending a Secrets of InterPlay retreat, monthly group sessions, and a finale that you will never forget.
Each month, you will get an embodied experience of one of the 8 InterPlay Tools: Easy Focus, Body Data, Internal Authority, the Physicality of Grace, Exformation, Body Wisdom Practices, Incrementality. and Affrmation. You'll unlock energy and insights through movement, word, voice, and interconnection at many levels.
Coke and John share both basic and advanced InterPlay forms, how InterPlay is being applied to health care, spiritual growth, anti-racism and social justice, and education. Your own gifts will come in to play as you witness and support others in special sessions.
Download a pdf version of the 2016 Oakland Life Practice Program brochure.
Limited to 15 participants. Register soon to claim your spot in this special program. A non-refundable deposit of $100 will reserve your place in the group.
Life Practice Program graduates may also repeat the program at a special reduced rate.
Secrets of InterPlay will be offered May 19–22, 2016. You may enroll in the Secrets weekend without committing to the entire Life Practice Program.
Monthly Life Practice Program sessions
Fridays 7–9 pm
Saturdays 9:45 am – 6 pm
Sundays 9:45 am – 1:30 pm
Cost:

$2150 / $900 for repeaters
Registration/Information:

Call the Body Wisdom Office at 510/465-2797 or email info@interplay.org to indicate interest.

Venue
InterPlayce
2273 Telegraph Avenue (at 23rd St.)
Oakland, CA 94612
InterPlayce is the center of the InterPlay universe. The offices for Body Wisdom, Inc. are also located here. The building is at the corner of 23rd and Telegraph, one block north of West Grand. It is just a few blocks from the 19th Street Downtown Oakland BART station, and on several convenient bus lines. On-street parking is always available at night and metered during the day. It is also easily accessible by several of the major freeways.
Click here for a map.
Leaders
Coke Tani
Coke Tani, MSW, MFA is an interdisciplinary artist, former community-based therapist, and serves as InterPlay's Liaison to Leaders of Color nationwide. It is her joy to co-lead InterPlay classes for People of Color, the Secrets of InterPlay, the Life Practice Program, and customized workshops and retreats. She believes that one of InterPlay's most powerful yet understated gifts is its wise engagement of whole persons--body, mind, heart and soul--for individual and collective transformation.
John Diller
John Diller, MA in Education, is a certified InterPlay leader and has been leading workshops and retreats for more than 16 years. He found his way to InterPlay via a winding road that includes poetry, improv, Permaculture, storytelling, the great outdoors, Buddhist philosophy, bicycling, and eight years of teaching high school theater. He has lead the Thursday evening men's InterPlay class in Oakland for the last 6 years and works by day at a management consulting company. John thanks InterPlay for an increasingly embodied and nourishing life and for the opportunity to help others use InterPlay to have more fun, connect, dive deep, and so much more.