Explore Whiteness and White Privilege in an Online Supportive Group
Waking Up White — Especially in These Times
Seeking Body Wisdom To Heal from Racism
Katie Hymans
and
Katrina Browne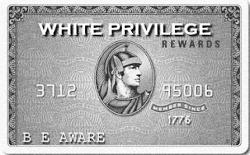 Online, ONLINE
Fridays, October 13-December 15, 8:30-10:00am, PST
• Do you want to contribute with more clarity, courage and love to racial justice and to group and inter-group healing, especially in these times?
• Do you want to show up in more powerful and grounded ways – for people of color, for other white people, for yourself – as part of the process of creating racial equity and transformation – both within the InterPlay community and your broader community?
• Do you seek more embodied practices, wisdom and support as you make your way on this path (whether you are just beginning or well along)?
This online class, led by Katrina Browne and Katie Hymans, offers space to deepen our understanding of racism and white conditioning at both the personal and collective level. We will draw on Debby Irving's insightful book, Waking Up White, as well as other readings. We will use movement, voice, storytelling, dancing on behalf of, and other InterPlay tools to stretch and exform our way through discomfort and into our deepest embodied knowing about how to transform racism and white privilege.
Anyone practiced in expressive arts is welcome. There will be an accountability structure with InterPlay leaders of color.
To register, please contact the Body Wisdom office at 510.465.2797 or info@interplay.org. Maximum registration of 15; first come, first served. Please register by Wednesday, October 4.
Cost:

Registration $360-$500 sliding scale. Scholarships and work study can be explored.
Registration/Information:

510.465.2797 or info@interplay.org

Venue
Online
Online, ONLINE
This will be an online event which could originate from anywhere in the world and would be open to anyone around the world.
Leaders
Katie Hymans
Katie Hymans is a passionate racial justice educator who incorporates movement into her work toward collective liberation for all. With a focus on exploring white privilege/whiteness, she blends creative expression with social justice in ways that are all at once healing, fun, insightful, and approachable. Katie brings an easy-going and welcoming attitude that puts people at ease and allows for us all to laugh at ourselves at the same time as pushing our edges. Offering workshops, ongoing groups, and individual consultations, she centers her training as a leader of InterPlay, which incorporates movement, storytelling, sound, and stillness in easily accessible forms to access body wisdom and playfulness. With additional education in Theatre of the Oppressed, a Masters degree in Cultural Anthropology and Social Transformation, a Certificate in Sound, Voice, and Healing, and extensive exploration of her own whiteness, Katie offers a unique approach to racial justice that focuses on our connections with each other.
Katrina Browne
Katrina is the producer/director of "Traces of the Trade: A Story from the Deep North," an Emmy-nominated documentary (PBS/POV: 2008) that follows her family as they uncover the role of their Rhode Island ancestors – and the North more broadly – in the transatlantic slave trade, and as they grapple with racism and white privilege today. She works as a speaker, facilitator, and trainer in schools, churches, museums, conferences, and workplaces around the U.S. and overseas. She focuses especially on "racialized emotions" and how to engage white folks.
She is excited to be bringing her dancer self together with her race work. She is among the InterPlay leaders who are co-conspiring to use InterPlay tools for racial awareness and healing. Katrina leads whiteness workshops as well as interracial workshops, within an InterPlay framework, and also in collaboration with Afro Flow Yoga, and with the Dance Exchange. Katrina has been a certified InterPlay leader since 1998. She serves on the DC InterPlay board.