Create a life you love!
Leading Your Business™
Massive clarity and action to bring your gifts to the world, earn a good living and enhance others.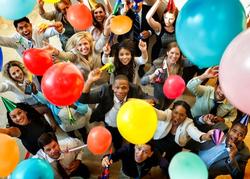 Online, ONLINE
12 months, 36 sessions, 3 Thursdays a month, noon - 1 pm.
In a supportive and motivating group we will explore business development using the ethic of play with the tools and practices of InterPlay.
In this training you will develop skills, strategy an unstoppable mindset in the following areas:

* Being an entrepreneur is a spiritual path
* How your passions and talents benefit your ideal clients
* Developing packages and programs that connect and deliver results
* Multiple income streams for easy flow
* The business of money - clarity, management and responsibility
* Boundaries that enhance energy - time, policies and agreements
* The key to thriving - self-care and support
* Available resources - free and paid, including hiring
* Plays well with others - associates and joint ventures
* Ninja marketing made easy - letting people get to know you
* The Mindset of Success ™
* Clearing the way for abundance
* Leveraging a booming business
* Creating the life you love!
* Giving back - service, mentoring & tithing
* Building a new world - a legacy that matters
12 months, 36 sessions, 3 Thursdays a month. Noon - 1 pm.
The class is limited to three people. If more are interested another section will be created.
Zoom video conferencing
You will be able to record the class and review any you miss
Facebook group for connection and support
Accepting and championing group
Accountability View the course and schedule a Get Acquainted Call to talk about your business challenges and goals.
here
.
Creating a successful business is a exciting mix of personal development, incremental successes, internal and external challenges, reflection and constant course correction for new growth. It is a lifelong journey. You will be encouraged to listen to the wisdom of your body to go at a pace that works for you. Many concepts took me several years to integrate and implement. You may skim the surface or go deep with the material according your needs and desires. You will receive championing support for both your challenges and successes.
Guest experts: Michael Davies, PhD, Partner | Carolina Wealth Partners and business attorney Kelly Mackay, (on being self-employed or a business owner, special tax and retirement considerations, contracts, and types of business organization); more experts TBA, as well as wonderful entrepreneurs who will inspire you.
Laurece completed three years of training at the Boldheart Business School, and 3 years of additional courses at
http://boldheart.com/
and has been an entrepreneur for 35 years. She helps people thrive in business - as a spiritual act to create a better world.
Cost:

See main text.
Registration/Information:

Laurece West, 919/383-4876 landline 919/627-2845 texts

Venue
Online
Online, ONLINE
This will be an online event which could originate from anywhere in the world and would be open to anyone around the world.
Leaders
Laurece West
Laurece West is a Voice and Performance Coach, Recording Artist and InterPlay Leader. She is married to Terry McCarthy and together they lead the InterPlay Life Practice Program and direct the InterPlay performance troupe Impromptu Players in Durham, NC. Impromptu Players is primarily a service organization performing in Ronald McDonald Houses, children and adolescent hospital psych wards, convalescent centers, and libraries, with one public performance a season. Through her work with vocalists Laurece has cataloged the benefits of InterPlay for performers and presenters. These findings apply to everyone! Read more about the results of practicing InterPlay on the Session Structure page at www.laureceweststudios.com.
here