Body Wisdom for Sensitives
Gifted and Sensitive Bodies
How to Make Sense of Your Capacities and Limits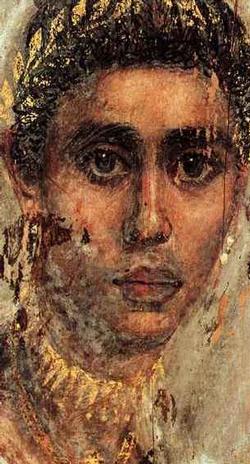 Online, ONLINE
Thurs June 28 9–10, Group Focus Sessions– 10:15-12.
Are you a Gifted and Sensitive Body? Know someone who is? We often feel like misfits, have abilities that some call weird, get "diagnosed" for being both too big and too small, and struggle with balancing energy.
In this hour-long training we shift from labeling people as overly sensitive to getting recognized as members of the "One-In-Five" Club, Those who are Gifted, Sensitive and potentially Body Wise People.
Incorporating tools from InterPlay, a framework for creative body wisdom, I'll share supportive strategies that make sensitivity understandable and more manageable and fun. I'll highlight the need for initiation rituals and begin an exploration on "How to Be Credentialed to Serve."
Afterward join a group focus session to explore your own gifts and sensitivities. An one-to-one focus session is also an option.
We will meet on zoom, an easy to access visual, live internet meeting space. You can zoom in live or view the recording at your convenience.
Registrants receive my 24 page Spiritual Instruction Module,
Credentialed as Mystics: How to Honor Gifted and Sensitive People. It covers

• What are Your Soul Credentials?
• You're Not Sick, You're Sensitive! Recognizing the 1-in-5
• How to Make Sensitivity More Fun
• Playing with Initiations
• Initiated by the Nature of Life
• Initiation Inventories for One-In-Fivers
• How You Are Credentialed to Serve

If you are an InterPlay leader? Ask me about getting coached to teach this material $95-$195 sliding scale. I can also coach you to teach gifted and sensitive parents and children.

This offering is through Cynthia Winton-Henry, not Body Wisdom. Learn more about Cynthia's personal practice at cynthiawinton-henry.com
Cost:

Workshop, recording and pdf $25, with group focus session $55, Individual follow up sessions $75
Registration/Information:

Cynthia Winton-Henry at cynthia@interplay.org

Venue
Online
Online, ONLINE
This will be an online event which could originate from anywhere in the world and would be open to anyone around the world.
Leaders
Cynthia Winton-Henry
Cynthia Winton-Henry, co-founder of InterPlay with Phil Porter, has researched "what the body wants" in the arts, in jails, shelters, slums, hospitals, churches, businesses, classrooms, doctoral programs in theology and the arts, and in multicultural education. She develops somatic curriculums to address racism, leadership for the Earth, and spiritual intelligence with an eye to supporting millennials. A featured speaker on the Body Intelligence Summit and a keynoter at conferences, Cynthia is the author of What the Body Wants, Having It All: Body, Mind, Heart & Spirit Together Again at Last, Dance: A Sacred Art: Discovering the Joy of Movement as Spiritual Practice, and Chasing the Dance of Life: A Faith Journey,. Currently writing on Body Wisdom and Social Justice and on "Ensoulment," she coaches leaders seeking spiritual intelligence for our time at cynthiawinton-henry.com.