InterPlay cofounder Cynthia Winton-Henry comes to Minnesota!
House of Sacred Stories: InterPlay and Ritual
A Weekend of High Play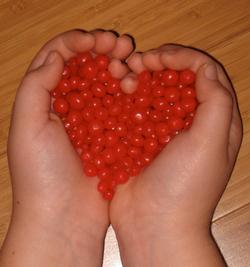 Minneapolis, MN
Friday February 17 1 pm to Sunday February 19 1 pm
Friday 1-3pm InterPlay Meditation and Permission Slip Ritual: Slipping into Power $20.00
Experience the intersection of InterPlay and mindfulness in movement, voice, and stillness. Learn to distinguish between your big body and small body and honor both. Then, discern what permission is needed for a more beautiful, restful, creative life. Get ready to be surprised as you claim your particular power. Q and A from 3-3:30

Friday Night 6:30-8:30 InterPlay for Everyone! Led by the Co-founder of InterPlay $15.00
Bring friends and introduce them to InterPlay.

8:30pm - 9:15pm Giving Wings information: learn about what InterPlay is doing worldwide and how you can help out

Saturday Feb 18: 10-3 Our House of Sacred Stories: Body and Soul $49.00
"When did you last dance? When did you last sing? When did you last tell your story?" Indigenous elder. The Sacred shows up in many forms. Sometimes we can articulate what we know, sometimes not. Are you ready to honor the holy as it is revealed in body, mind, heart, and spirit? To see Spirit in others? To make an offering of your part of the story? In this Spirithouse there is room for faith and no faith, the simple and extraordinary, the recognizable and mysterious, the contemplative and flamboyant, the funny and sad. Spend a few hours playing with spirit and listening in on the sacred messages among us..

Saturday Night 6:30-8:30 Ancestor Ritual: Pine Branch Labyrinth to Honor Ancestors, known and unknown $20.00.
The Tree of Life is seen world wide as a symbol of life and generational connection. The human body mirrors its roots, limbs, trunk and leaves. In a ceremony of music, drumming, song and movement and candle light you are invited to bring branches from the tree, an ancestral object for the altar, as you take time to write ancestral names on leaves provided at the ceremony and move them to the heart of the Tree. Tea and conversation to follow. .

Sunday Feb 19, 10 - 1pm A Ceremony of Wings: Light hearted initiation "hoopla" ritual to affirm anything that has become easier. 25.00
You crossed the desert, danced backwards, snuck by the alligators, dived to the bottom for treasure. You played and survived. You surrendered. You fought. You lost and won. You may have a certificate. But, have you received your wings? Wings are granted by Spirit and loving community when you advance from one season to another. Wings are creative power multiplied by collective witness. Wings offer flight, freedom, and new views. Many have no wings for lack of community witness, the choice to remain discreet, or the fact that as you age social ceremonies grow fewer. Is there something you need to ceremonialize? Or are you called to be a witness to others? Come, Play, and Celebrate.

***Doors will open 30 minutes before each event. Please show up 15 – 30 minutes in advance. You will need to enter thru the Stage Door at 3rd Ave and 25th street. An InterPlay guide will take you to the space we will meet (this is a security building).
Cost:

$110 advanced discounted registration for all events (by Feb. 15), or per event pricing
Registration/Information:

Call the InterPlay office at 510-465-2797 to register

Venue
Children's Theatre in Minneapolis
2400 3rd Avenue, S.
Minneapolis, MN 55404
Parking: The Children's Theatre Company is located at 2400 Third Avenue South in the Minneapolis Institute of Arts facility. Free parking is available in the 3-level secured ramp immediately south of the Theatre at 25th Street and 3rd Avenue South. Parking is also available in the surface lot on the corner of 24th Street and 3rd Avenue South. A security code available from MIA Information is needed to exit this lot. On-street parking is also available. Accessible parking is located along 3rd Av S on the street and in the parking ramp adjacent to the MIA/CTC complex and is free of charge. Driving Directions: I-94 Going West (from St. Paul and Wisconsin) Take 11th Street Exit and follow to second stoplight (3rd Avenue S). Turn left on 3rd Avenue S to 24th Street. CTC is on the right. I-94 Going East (from Plymouth, Brooklyn Center, Maple Grove) Take Hennepin/Lyndale Exit. Follow Lyndale Avenue to left on 24th Street to right on 3rd Avenue S. CTC is on the right. HWY 35W Going North (from Bloomington, Burnsville) Follow 35W to "Downtown" exits. Take 11th Street Exit, curving left to second stoplight (3rd Avenue S). Turn left on 3rd Avenue S to 24th Street. CTC is on the right. HWY 35W Going South (from Roseville, New Brighton) Follow Hwy 280 to I-94 West. Take 11th Street Exit, curving left to second stoplight (3rd Avenue S). Turn left on 3rd Avenue S to 24th Street. CTC is on the right. I-394 Going East (from Wayzata, Minnetonka) Take Hennepin/Dunwoody Exit. Follow to second stoplight (Lyndale Avenue), and turn right. Follow Lyndale to left on 24th Street. Follow 24th Street to right on 3rd Avenue S. CTC is on the right.
Leaders
Cynthia Winton-Henry
Cynthia Winton-Henry, co-founder of InterPlay with Phil Porter, has researched "what the body wants" in the arts, in jails, shelters, slums, hospitals, churches, businesses, classrooms, doctoral programs in theology and the arts, and in multicultural education. She develops somatic curriculums to address racism, leadership for the Earth, and spiritual intelligence with an eye to supporting millennials. A featured speaker on the Body Intelligence Summit and a keynoter at conferences, Cynthia is the author of
What the Body Wants, Having It All: Body, Mind, Heart & Spirit Together Again at Last; Dance - A Sacred Art: Discovering the Joy of Movement as Spiritual Practice, Chasing the Dance of Life: A Faith Journey, and The Art of Ensoulment: A Playbook on How to Create From Body and Soul.
. Check out her writing, The Dancing Center, on Substack, her Hidden Monastery Online Dance Chapels and courses for those seeking spiritual intelligence for our time at
cynthiawinton-henry.com.