Welcome to Interplay!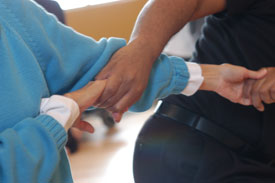 Woodbridge, CT
Tuesdays, 7-8:30 PM. Interplay!
Ongoing and drop in classes at our new and wonderful yurt! We meet every Tuesday night from 7-8:30 PM in Woodbridge, New Haven County, CT. 550 Amity Road Woodbridge, CT. 06525 203.941.0366 to register or for additional information.
Cost:

$20 per person
Registration/Information:

Jennifer Botwick 203-887-4824 or jennbotwick@gmail.com

Venue
Your Yurt
550 Amity Road
Woodbridge, CT 06525
Construction going on right near driveway entrance. so proceed with caution as you enter driveway. It is not well lit. follow long driveway , bearing right to reach the yurt.