Sing, Dance, Tell Stories, Connect and Be!
Good Times XII Summer InterPlay Camp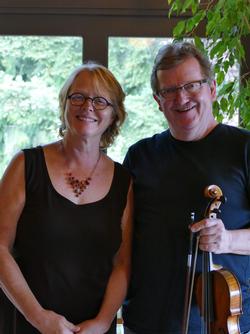 Vashon Island, WA
Friday, Sept. 3rd (Check in begins at 4pm Dinner at 5:30 pm) through Sunday, Sept. 5th 4:00 pm
It has been a heckuva year. We have been InterPlaying on Zoom and it is time to re-connect in person at Summer Camp!
Join us at beautiful Camp Burton on Vashon Island to re-focus your mind, enliven your body and reconnect your BodySpirit with Nature and others by playing OUTSIDE! Reuniting with each other and the Core Principles of InterPlay, we will move and dance, sing, and tell our stories. We'll create art, and rest and play in the natural surroundings. Heck, we'll even schedule in some folk dancing on the lawn and outdoor games! Who's in for Badminton? All accompanied by the sweet and engaging live music of Eric Chappelle.
(We will, of course, follow all current Covid protocol at that time in order to make this event happen with care and concern for all participants. Please come prepared to play outside in all weather conditions.)
Cost:

$250 ($200 before July 15th) Tuition plus Room and Board ($250 Triple or $300 Double or $350 Single)
Registration/Information:

Sharie Bowman at interplaynorthwest@gmail.com

Venue
Camp Burton
9326 SW Bayview Drive
Vashon Island, WA 98070
Leaders
Ingrid Hurlen
Ingrid has been InterPlaying since 1994 and has been a Certified InterPlay Leader since 1997. She co-created and led the InterPlay Seattle community with Krista Harris for many years. She re-located to Santa Fe, New Mexico in 2013, where she has been a Creative Dance & Music teacher for young children and families and a loving caregiver/support for a number of babies and their families. When the coronavirus descended upon the world in mid-March 2020, her work as a teacher and caregiver abruptly ended and she has had the time to reflect, explore visual art and continue to InterPlay with colleagues online on Zoom!