Movement & Stillness as Care & Play Online
Embodied Play, Qigong, & Yoga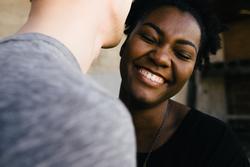 ONLINE
6:30-7:30p EST Third Wednesday of the month
In this practice, we will explore what is present in the body, heart, mind, and any care that is needed. The guidance for the practice will draw from yoga, qigong, and mindfulness meditation and offer time for self-guided embodied play and intuitive movement practices in an offering of care for our bodies and beings. Music will be played during the self-guided sections of the meeting.

The practice can be done seated, standing, in motion and in stillness, and in all the ways and forms that supports your body and needs. This is a trauma-responsive practice offering self and collective care to support processing trauma, stress, and challenging emotions and sensations.

3rd Wednesday of the month. Online via zoom. Closed captioning available. Offer what you can. Sign up at https://embodiedheartmind.com/movement/
Cost:

Donation-based
Registration/Information:

https://embodiedheartmind.com/movement/

Leaders

Lissa E

Lissa is a certified meditation, yoga, and qigong facilitator as well as a somatic integrative mental health nurse practitioner. Lissa guides practices that are compassionate, trauma-responsive, and racial and social justice oriented for the wellness and liberation of all beings. Lissa is particularly moved to work with populations less likely to have exposure or access to contemplative practices.