An advanced event for leaders of InterPlay
InterPlay Secrets 3: Group Wisdom that Isn't In Any Book
What the Body Wants
Phil Porter
and
Cynthia Winton-Henry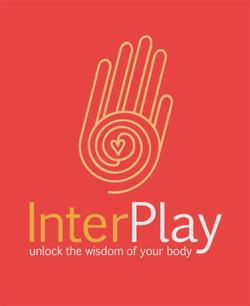 Online, ONLINE
Dates & Times TBD
Now going online!
Join InterPlay cofounders, Cynthia and Phil, plan to introduce and play with key body wisdom they repeatedly use for everything from making art, tending personal relationships, managing finances, shepherding a Global Movement, to navigating hard stuff. Stuff that didn't get into the book.
If you wonder how we did it, stuck together, collaborated with so many people, rode the cultural waves and storms, and make art like there's no tomorrow, come play with us. We'll be asking how you're doing it too and thanking everyone who shows up!
This event is for certified InterPlay leaders and those who are currently enrolled in the Leader Training Program.
More shall be revealed.
Cost:

Tuition TBD
Registration/Information:

Register with info@interplay.org 510-465-2797.

Venue
Online
Online, ONLINE
This will be an online event which could originate from anywhere in the world and would be open to anyone around the world.
Leaders
Phil Porter
Phil is one of the founders of InterPlay. He is a teacher, performer, writer, and organizer. With Cynthia Winton-Henry he is the co-founder of WING IT! Performance Ensemble, and has written several books, some in collaboration with Cynthia, including Having It All: Body, Mind, Heart & Spirit Together Again at Last and The Slightly Mad Rantings of a Body Intellectual Part One. Phil is particularly interested in the use of InterPlay in organizational life, and believes that InterPlay can be a powerful tool to create communities of diversity and peace.
Cynthia Winton-Henry
Cynthia Winton-Henry, co-founder of InterPlay with Phil Porter, has researched "what the body wants" in the arts, in jails, shelters, slums, hospitals, churches, businesses, classrooms, doctoral programs in theology and the arts, and in multicultural education. She develops somatic curriculums to address racism, leadership for the Earth, and spiritual intelligence with an eye to supporting millennials. A featured speaker on the Body Intelligence Summit and a keynoter at conferences, Cynthia is the author of What the Body Wants, Having It All: Body, Mind, Heart & Spirit Together Again at Last; Dance - A Sacred Art: Discovering the Joy of Movement as Spiritual Practice; and Chasing the Dance of Life: A Faith Journey. Currently writing on Body Wisdom and Social Justice and on "Ensoulment," she coaches leaders seeking spiritual intelligence for our time at cynthiawinton-henry.com.