Create New Possibilities Through Play!
Focus Sessions to Elevate Your Wholeness!
One-on-One Focus Sessions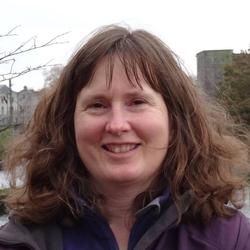 Online, ONLINE
By Appointment
"Instead of attacking problems…Play welcomes woundedness without making a huge deal out of it all. Play concentrates upon and elevates wholeness rather than weakness…Play heals in part because it takes the pressure off what hurts. Our bodies love to create. Play activates the best in us for nothing but recreation. In recreation we are created anew. Our creative energy, like a tide of health, sweeps our challenges in the direction of well-being." Cynthia Winton-Henry from What the Body Wants
During this time of physical distancing old wounds may have been activated or new challenges may have arisen that could benefit from extra EXFORMATION and PLAY!!!
Join me on Zoom for one-on-one focus sessions using InterPlay forms and BodyWisdom Tools to "take pressure off what hurts" and "elevate your wholeness".
We will create new possibilities through play!
Cost:

Sliding Scale $25--$75 per hour
Registration/Information:

Sharie Bowman at interplaynorthwest@gmail.com

Leaders

Sharie Bowman

Sharie Bowman, MA is a Mental Health Counselor and Regional InterPlay Leader. She has been leading InterPlay since 2004 and has led the InterPlay Life Practice Program in Seattle for many years. She is particularly intrigued with the potential InterPlay has to support people to create healthier lives by following the wisdom of their bodies and taking the lead in their own lives. In her private practice she regularly weaves InterPlay's life-enhancing forms and philosophies to help individuals and families thrive. For over 20 years, she has been exploring the wisdom of the body through a variety of modalities including InterPlay, Authentic Movement, Core-Energetics, and Biodynamic Psychotherapy.