TENDING YOUR INNER GARDEN: CULTIVATING THE SEEDS OF CHANGE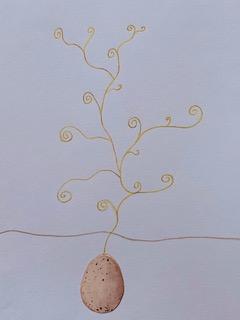 Seattle, WA
Saturday, September 26, 2020 10:00 AM to 12:15 PM (Pacific)
In these unprecedented times, the entire world has been thrown into a whirl of phenomenal changes - how we live, work, go to school, how we interact with each other, and how we perhaps let go of that which is no longer feasible under these incredible circumstances. I know that, personally, I have had to go through a deep period of grief and letting go of a livelihood dear to my heart.
The image of a seed planted into the ground and that which sprouts from this seed came to me in a powerful shamanic journey. In this workshop I would like to share with you a playful exploration of this image and theme.
What seed of change have you planted in your inner garden this year? How are you tending it? What do you imagine will grow from that seed?
We will apply InterPlay movement and storytelling forms, in partners and whole group, as doorways to open up the imagery for ourselves. We will also take some time to engage in a simple art activity as a visual representation of our individual journeys.
For this workshop, have the following things handy: • Journal/pencil/pen • Paper and simple art materials: markers, colored pencils, oil pastels, etc.
Please consider exploring this compelling and heart-opening theme with me as we navigate a changed new territory. Our gardens are rich and fertile. I look forward to sharing and playing with you!
Cost:

$5-$25 Sliding scale (No one turned away because of lack of funds.Please register.)
Registration/Information:

Sharie Bowman at interplaynorthwest@gmail.com

Venue
Video Conference on Zoom
your computer
Seattle, WA
Contact Sharie Bowman at interplaynorthwest@gmail.com for meeting number and password.
Leaders
Ingrid Hurlen
Ingrid has been InterPlaying since 1994 and has been a Certified InterPlay Leader since 1997. She co-created and led the InterPlay Seattle community with Krista Harris for many years. She re-located to Santa Fe, New Mexico in 2013, where she has been a Creative Dance & Music teacher for young children and families and a loving caregiver/support for a number of babies and their families. When the coronavirus descended upon the world in mid-March 2020, her work as a teacher and caregiver abruptly ended and she has had the time to reflect, explore visual art and continue to InterPlay with colleagues online on Zoom!