Unlock the Wisdom of your Body!
Europe Life Practice Program 2021 Online
Change your Practice ~ Change your Life!
Masankho Banda
,
Meg MacLeod
,
Bernhard Staudt
,
Annegret Zander
, and
Vibhuti Aggarwal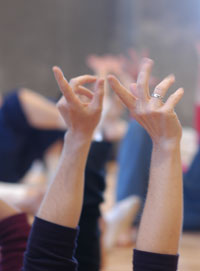 ONLINE
Friday 4pm - Sunday 1:30pm CEST
April 16-18, June 4-6,
September 24-26, 2021
with addtional sessions TBD
Change your Practice - Change your Life!
The European InterPlay Life Practice Program begins with a
4-day ONLINE "Secrets of InterPlay"
, which you can attend to help you discern if you would like to join this program.
Immerse yourself in the InterPlay philosophy and practice
in the company of a supportive and joyful creative community. Learn how you can
use the tools and ideas of InterPlay to unlock the wisdom of your body.
Get your body, mind, heart, and spirit all on the same page. Learn about yourself through
connection and community.
Create more
ease and fun
in your life.
Life Practice Program weekend sessions
SESSION 1
2021, April 16-18
Leaders: Bernhard Staudt, Meg MacLeod
SESSION 2
2021, June 4-6
Leaders: Bernhard Staudt and Annegret Zander
Assisting: Vibhuti Aggarwal
SESSION 3
2021, Sept. 24-26
Leaders: Bernhard Staudt + Masankho Banda
Assisting: Vibhuti Aggarwal
All weekends meet with this schedule on Central European Time
Friday 10am - 1pm &. 3pm - 6pm
Saturday 10am - 1pm &. 3pm - 6pm
Sunday 10am - 1:30 pm
If by September we are allowed to meet Live, we will begin that weekend on Thursday evening, September 23, from 7-9pm.
Repeating the Program
Anyone who has previously completed the InterPlay Life Practice Program is eligible for the repeaters rate. You may also repeat the weekends only (without Secrets) for $750.
Financial Assistance
Diversity is a great gift in the InterPlay experience. Based on our commitment to
Racial Equity and Transformation
(
read our statement here
) and our understanding of other structural and personal inequalities that exist, Body Wisdom is committed to making our programs financially accessible.
Financial considerations need not be a barrier to your participation. Financial support and flexible payment plans are available. Please email Stephanie@interplay.org (or call 001-510/465-2797), or feel free to speak to one of the leaders of this program. (The InterPlay office is in the U.S. in the Pacific Time zone.)
For more information on InterPlay Europe please visit: https://interplayeurope.com
Cost:

$1,950/$1,000 for repeaters (Secrets included) ($100 deposit secures your place)
Registration/Information:

Registration Questions: email Lucia@interplay.org. For financial assistance: email Stephanie@interplay.org.