Shake it out so you don't shout it out!
Pandemic Parenting Playgroup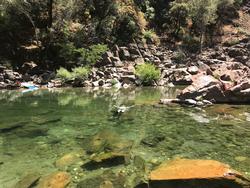 ONLINE
3rd Sundays, 11:00am-12:00pm PT
Parenting is hard enough without throwing in a pandemic that has forced many of us into playing a more active role in our children's education while still working, managing household chores, trying to take care of ourselves, and well, all the usual stuff. For some of us, the charm from the beginning months of the slowed down lifestyle and more time to connect with each other has worn off into exhaustion that THEY'RE ALWAYS THERE! When it's sweet, it's sweet. When it's not, it's painful. We're all aware of how much our kids need play time right now, but so do we!!
Come cut some of the tension by playing with other parents, using the forms and tools of InterPlay. Come work some of the frustration through your system using movement, storytelling, stillness, and sound while connecting with others over the shared humanity of this particular parenting moment. Together, we'll find moments of joy, laughter, release, and whatever else we need in the moment. Hopefully, by playing together, we'll be able to go back to our families with a renewed sense of presence. For at least a couple minutes, anyway.
To pay, send funds to Katie -- Venmo @Katie-Hymans or PayPal.Me/KatieHymans
To register to get the Zoom link, complete this form.
December 20, 2020. January 17, February 21, March 21, April 18, May 16, June 20, 2021.
Cost:

$10-20 suggested contribution
Registration/Information:

Questions? Contact Katie Hymans: katiehymans at gmail or 916.502.0924

Leaders

Katie Hymans

Katie Hymans is a passionate racial justice educator who incorporates movement into her work toward collective liberation for all. With a focus on exploring white privilege/whiteness, she blends creative expression with social justice in ways that are all at once healing, fun, insightful, and approachable. Katie brings an easy-going and welcoming attitude that puts people at ease and allows for us all to laugh at ourselves at the same time as pushing our edges. With additional education in Theatre of the Oppressed, a Masters degree in Cultural Anthropology and Social Transformation, a Certificate in Sound, Voice, and Healing, and extensive exploration of her own whiteness, Katie offers a unique approach to racial justice that focuses on our connections with each other.