Appreciation: Touched Beyond Words
The Path of Gratitude
Nancy Frank
and
Liz Lescault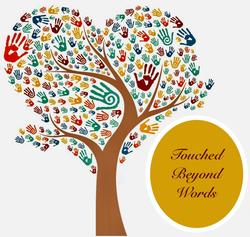 Online, ONLINE
Wednesday May 19th 7:00 pm - 8:30 ET
Appreciating both the big and the little things in life can help us achieve a sense of peace, wholeness and satisfaction in our lives. In this workshop we will explore our personal understanding of appreciation and how it brings a deepening sense of connection to the landscape of our lives. We experience appreciation in our bodies and our minds as a sense of well being. This workshop will help us to recognize and grow that sense of well being. Registration Required: lizlescault@gmail.com Zoom details will follow after registration Love offering: $15 All are Welcome: Pay what you can https://www.paypal.me/lizlescault or send a check to Liz Lescault, 3030 Crest Avenue, Cheverly, MD. 207856
Cost:

$15.00
Registration/Information:

lizlescault@gmail.com

Leaders

Nancy Frank

Nancy is an educator and mentor of personal and professional self-development tools. She is an advocate of self-empowerment and healing through the integration of mind, body, and spirit. Nancy is Certified in Hypnotherapy (and is authorized by the NGH to certify others in the Hypnosis profession), as well as, Stress Reduction, Emotional Freedom Technique (Tapping), ThetaHealing, Somatic Healing and Reiki. In 1999, already on a committed and vibrant spiritual journey for decades, Nancy began and continues on the path of Kabbalah studies. 'Balance, inner calm and joy are fundamental for actively striving to be the best person I can be.' Nancy offers 1-1 sessions, group facilitation and is on the Leadership Team for Tribe Healing Arts in Chicago.

Liz Lescault

Liz Lescault, a visual artist and sculptor, has practiced and taught art for over 40 years. Liz is Coordinator of the DC InterPlay Metro Region with Kate Amoss and is a member of the DC InterPlay Board. Currently, Liz melds her art, teaching and personal philosophy with InterPlay wisdom, tools and forms. Liz also leads InterPlay for elders with chronic illness and cognitive disabilities at Iona Senior Center, as well as leading InterPlay for Smith Center for Healing and the Arts offering programs for adults living with cancer and their caregivers.