Learn about the 6 week Soul Dreams Class coming up.
Ways to Track Your Dream: Free Online Intro with Donna Mazzola
How to play with the dreamworld.
Donna Mazzola
and
Cynthia Winton-Henry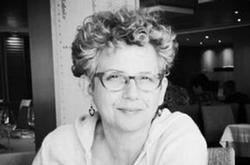 Wednesday, August 24th 4-5:30 pm PST, 7-8:30 pm EST, SoulDreams class begins September 7, 4-6 pm PST/ 7-9 EST through October 12th.
Cynthia Winton-Henry hosts Donna Mazzola, InterPlayer and Dream Teacher in this free introduction.

.
Donna introduces creative ways of tapping into and tracking this mystical guidance system where all dreamers can come together and explore the many layers of each person's dream...the images, the story, the metaphors, and the humor — all from the Source that offers us wholeness.
.
What do I do with my dreams?
What do you mean my dreams are my personal guidance system?
I can't remember my dreams, why is that?
Now that I am remembering my dreams, what do I do with the information?
My dreams frighten me, how could that be in service of health and wholeness?
There is so much, how can I carry all of that?
.
All of these questions will be answered in this online class.
.
Register to participate atCynthiawinton-Henry.com OR email cynthia@interplay.org.
.
Interested in Donna's SoulDream Sessions? Her six week online group begins Wednesdays; September 7, 4-6 pm PST/ 7-9 EST through October 12th. Limited to 10.

.

Learn the practice of projective dreamwork (If it were my dream…) introduced during the first session. Use the process to gain insights from each other about the dream images(s) and narrative.
.
Every week is different. This "series" offers participants a closed, safe "container" and defined time frame for exploring dreams. Body wisdom, creative expression in movement, art, and song are welcome as part of this guidance system helping us to evolve.
.
$150 for the series
Register August 25 for a $25 discount and to reserve your spot at Cynthiawinton-Henry.com or email cynthia@interplay.org
Cost:

Free
Registration/Information:

Cynthia@interplay.org or cynthiawinton-henry.com

Leaders

Donna Mazzola

Donna M. Mazzola is an InterPlay Leader in training. Over the last ten years, she has recovered her creativity, humor, and "sprite" energy through InterPlay. She is a dreamworker and educator. As a passionate advocate for the power of dreams and their ability to transform waking-life experience, she facilitates ongoing dream groups in the Cleveland area. Her vision is to germinate dream groups in Northeast Ohio and beyond, assist in their rooting, and support their growth through embodied creative practices. She provides individual sessions for people interested in a one-on-one experience via Skype, phone or in-person. She welcomes processes that deepen the understanding of the dream and the power of the dream image. These include poetry, journaling, SoulCollage®, art, active imagination, and intuitive body movement. Donna is a member of the Mystic Tech Hidden Monastery.

Cynthia Winton-Henry

Cynthia Winton-Henry, co-founder of InterPlay with Phil Porter, has researched "what the body wants" in the arts, in jails, shelters, slums, hospitals, churches, businesses, classrooms, doctoral programs in theology and the arts, and in multicultural education. She develops somatic curriculums to address racism, leadership for the Earth, and spiritual intelligence with an eye to supporting millennials. A featured speaker on the Body Intelligence Summit and a keynoter at conferences, Cynthia is the author of What the Body Wants, Having It All: Body, Mind, Heart & Spirit Together Again at Last; Dance - A Sacred Art: Discovering the Joy of Movement as Spiritual Practice; and Chasing the Dance of Life: A Faith Journey. Currently writing on Body Wisdom and Social Justice and on "Ensoulment," she coaches leaders seeking spiritual intelligence for our time at cynthiawinton-henry.com.