No Experience Necessary!
Free Basic InterPlay
Playing around on Zoom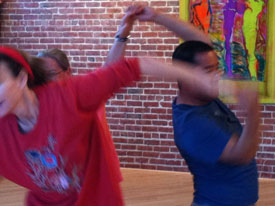 ONLINE
Tuesday Evening, January 26. 7 p.m. to 8:30 p.m. Eastern Time
Let's Play together for connection, surprise, profundity, and laughter.

Join By Zoom: https://us02web.zoom.us/j/82094896956
Cost:

Free
Registration/Information:

To register: email randnews@outlook.com

Leaders

Randy Newswanger

Randy has degrees in physics and divinity. His experience includes teaching high school math and physics, working in philanthropy, and turning doodles into fine art prints. He desires to build just and sustainable communities, is exploring forest gardening, and tries to incorporate InterPlay philosophy as a core decision making tool in his life.