Treat yourself to this transformational opportunity, receive support & encouragement from community and make it an intentional effort to self care.
CPR for the BodySpirit with Wai-Chin
Create ... Play/Pray ... Renew the BodySpirit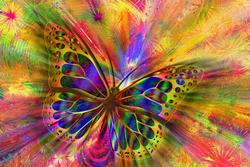 ONLINE
1st & 3rd Mondays @ 11am - 12:30pm CST; Feb 1, Feb 15; Mar 1, Mar 15; 3rd Saturdays @ 11am - 12:30pm CST; Feb 20, Mar 20;
Play/pray creatively, in community. "The world depends on the vitality of our imagination." Charles Schaffer
Explore and discover your latent creative potential through your imagination in storytelling, movement, vocalizing  and stillness. We may include spiritual text, poems, music, art and sacred objects.
Surprise yourself with the power of play/prayer to open up possibilities, find creative solutions, relax, de-stress, practice presence, have fun and laugh.
Renewal is the result of this innovative, creative, improvisational approach to unlocking the wisdom of the body! This word 'renew' in Greek is ANANEOO which means to be renovated by an inward reformation.
Register @ EventBrite
Cost:

$10/Class
Registration/Information:

Wai-Chin at TheRestingPlace@Ymail.com

Leaders

Wai-Chin Matsuoka

Wai-Chin is Singaporean Chinese, who was transplanted to the U.S.A. 35 years ago when she came to do her graduate studies, and met her American-Japanese husband.

She encountered InterPlay in 2012 when Cathy Ann Beaty was moderating the Spiritual Directors International Conference. Totally amazed by the impact of a hand-blessing, Wai-Chin found Jane Siarny in Geneva, IL and was attending classes on and off for several years before taking the Secrets retreat and the Life Practice program in 2018. And even before the end of the Life Practice program, attended the Secrets of Leading in Oct 2018, and completed her requirements in Oct 2020!

She describes herself as a

manifestation of Divine Love

, and she embodies

Hospitality

that welcomes all,

Gentleness

that comforts,

Truth that heals and

Compassion

that equips, in her life and in service of all.

As a spiritual midwife, she companions others on their spiritual path of transformation. As a dancing healer, she facilitates healing through experiential encounters with the Divine Physician and dances on behalf of their wounds and grief, and desires and hopes for wholeness. As a lavish host to the Divine Banquet of Love, Wai-Chin facilitates Soul-Tending Retreats that awaken your desire for deeper intimacy with God, in the same way hors d'oeures whet the appetite for a banquet.