Destress & Invigorate
Playing with Life
Bringing Playfulness to our Sincerity
TraceyJoy Miller
and
Marci Rau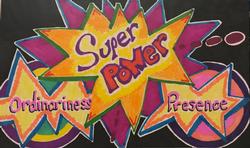 Online, ONLINE
SERIES of Three Saturdays, 9am - 11am: April 17, April 24 and May 8.
What if you had a time and place each week to show up just as you are, to connect, to settle and to refresh yourself in a supportive and playful community?

What if you had a community of support where you could easily and safely discharge your stress?

What if time together (even on zoom) left you feeling refreshed and inspired?


In this series of three sessions Marci & TraceyJoy will guide us through simple practices that encourage us to find levity amidst the realities of our lives. These interactive activities will allow us to connect with ourselves and one another.
Cost:

We are offering a sliding scale in honor both the value of our offering and the realities of your monetary budget: $90 --- $150.
Registration/Information:

InterPlayingWithLife@gmail.com

Leaders

TraceyJoy Miller

TraceyJoy has been InterPlaying since 1999. She discovered InterPlay in the Twin Cities, spent 3 years in Oakland where she trained as an InterPlay Leader, and has been playing in the Seattle area since 2011. Since her 20's she has studied and applied a variety of approaches to accessing the wisdom of her body and healing. And, she loves supporting others to do the same. She spent many years committed to working on herself; working to become "good enough". Thankfully InterPlay has brought a balance of levity, playfulness, and community to her life long, sincere explorations as a human being. She considers herself a "Recovering Serious Person".

Marci Rau

Marci Rau is an InterPlay leader who has worked as a Hospice Chaplain for over 15 years. She enjoys going deeper and broader with individuals and groups as a Spiritual Director.