Support Your New Direction!
Reach for the Stars
Moving in a new direction takes courage, commitment and support.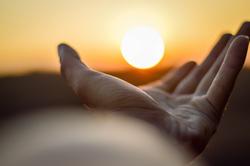 Seattle, WA, ONLINE
Saturdays: 6 sessions, Starting February 5th. 9:00am - 11:00am Pacific Time
Would you like support as you create something new or move in a new direction?

Would you like to feel playful while achieving a serious goal?

Would you like to be in a community that supports and accepts you "as you are" while you reach for something new?

This will be interactive, participatory, and experiential online via Zoom.

Moving in a new direction takes courage, commitment and support.
I love supporting others as they step into a fuller expression of themselves. And, I love cultivating a supportive community space where everyone simultaneously receives and contributes.

A new direction could be a desire to eat healthier, exercise more, or exploring a new direction in career, or implementing a new spiritual practice, or embodying a quality like confidence or determination, or making new friends, or exploring new possibilities in relationship.

The way I've structured this series, each person has the freedom to play with and be supported in their unique aspiration.

Free Info Session: January 29, 9:00am - 10:30am Pacific Time

"TraceyJoy's facilitation style is like holding on to the end of a kite! She meets you where you are grounded and then takes you to new heights where you've never been before! It is a joy ride!"
---Patrice Tabor
Cost:

$350 - $450 Sliding Scale
Registration/Information:

TraceyJoy.Miller@gmail.com ~ or ~ 360-941-8231

Leaders

TraceyJoy Miller

TraceyJoy has been InterPlaying since 1999. She discovered InterPlay in the Twin Cities, spent 3 years in Oakland where she trained as an InterPlay Leader, and has been playing in the Seattle area since 2011. Since her 20's she has studied and applied a variety of approaches to accessing the wisdom of her body and healing. And, she loves supporting others to do the same. She spent many years committed to working on herself; working to become "good enough". Thankfully InterPlay has brought a balance of levity, playfulness, and community to her life long, sincere explorations as a human being. She considers herself a "Recovering Serious Person".